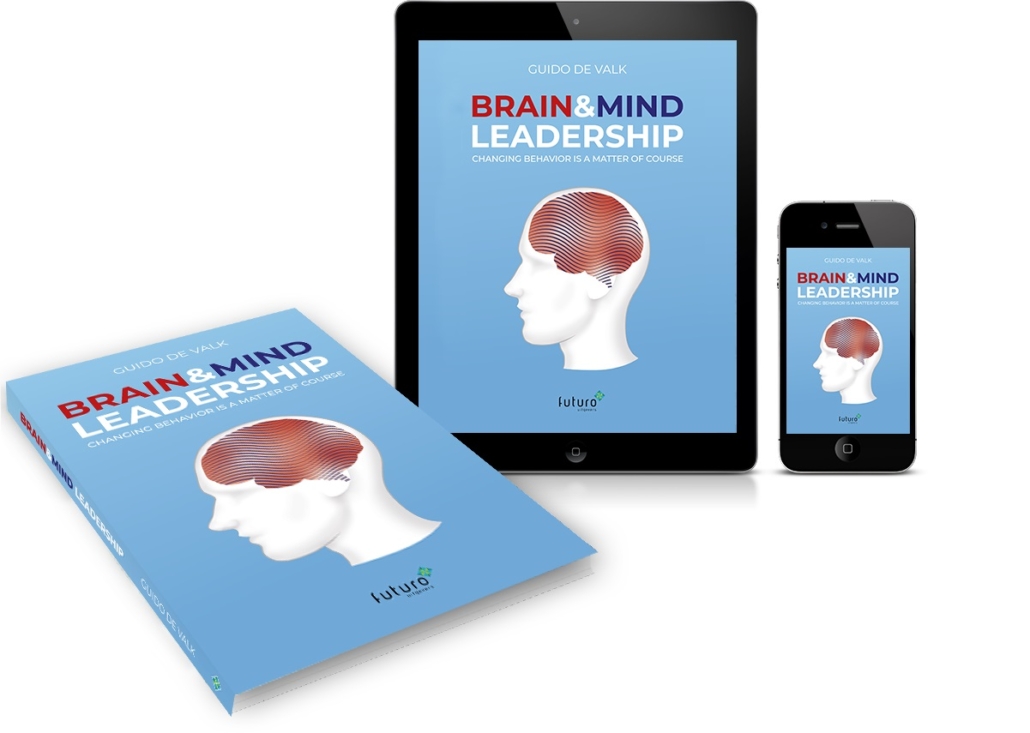 Brain&Mind Leadership – Guido de Valk
verschenen: januari 2021.
ISBN boek: 9789492939548. verkoopprijs: 23,95 euro.
ISBN e-book: 9789492939654. verkoopprijs: 9,99 euro.
Behavioral change does not have to be difficult.
This book has been specially written for managers and professionals working on behavioral change daily and are looking for a method that ensures sustainable behavioral change. It is often said that behavioral change is difficult. But with the application of scientific knowledge of how the brain works, sustainable behavioral change is very well possible. In brain&mind leadership, you can read how to implement behavioral change in a very practical way and based on scientific knowledge.
About the author
Guido de Valk, a former general practitioner, is an expert in applying brain knowledge. He has written three books on leadership and change. In 2009 he founded De Valk Leadership Company. De Valk Leadership Company trains companies in behavioral change through leadership based on the knowledge of the brain. His passion is facilitating behavioral change with the knowledge of the brain and mind.